2019 C.A.S. Hawker Scholar Yasmin Poole has been awarded one of three Rhodes Scholarships for Australian-at-Large postgraduate study at the University of Oxford in 2022. Previous Hawker recipients are Michael Jones, Rachel Buxton, Anthony Roediger and Phillip Killicoat.
Yasmin is studying International Relations and Law at the ANU and resided at Burgmann College. She has established herself in a very short time as one of the leading voices of and for her generation. Her achievements during her secondary studies were outstanding and her professional and personal development over the past three years at ANU has been inspiring.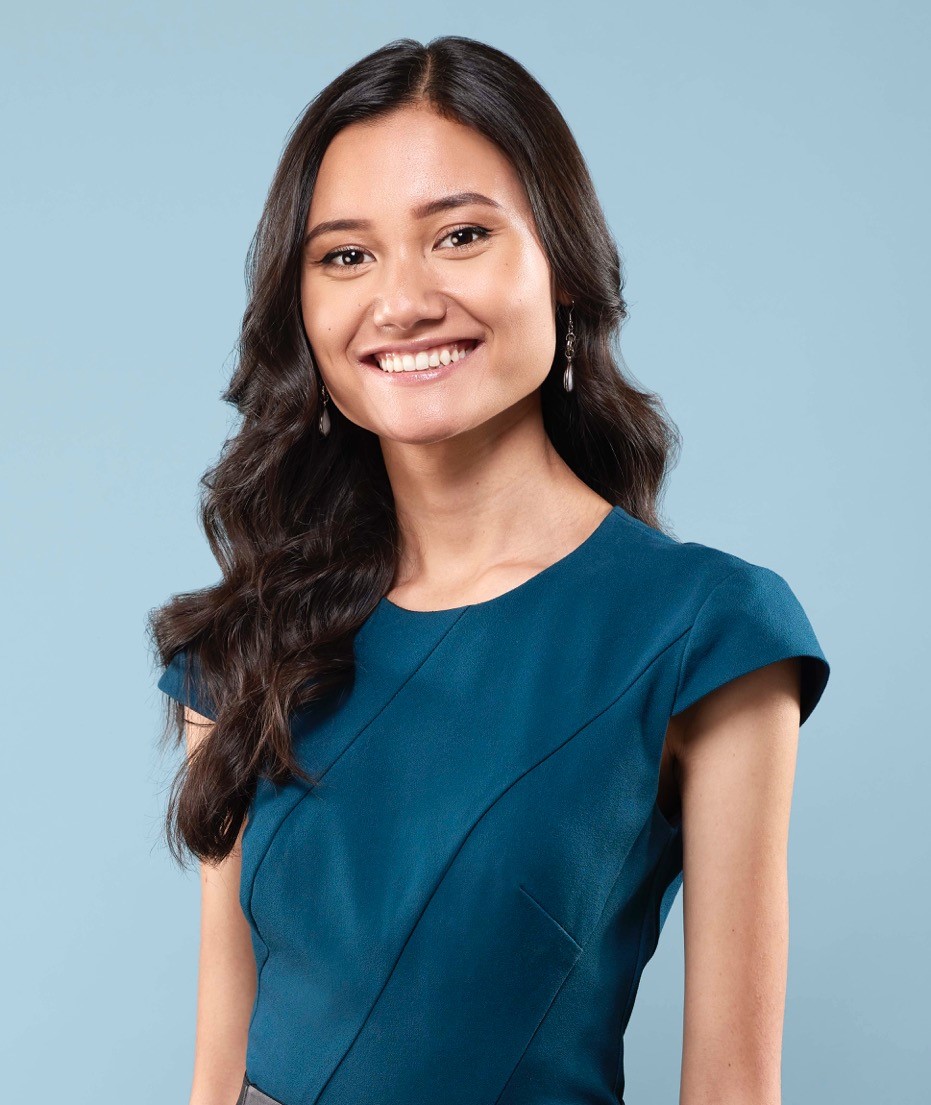 Earlier this year, Yasmin was named Youth Influencer of the Year by The Martin Luther King Jr Center and was recognised as one of the Australian Financial Review's 100 Women of Influence and 40 Under 40 Asian Australians. She is a prominent voice for youth in the public debate in Australia. She is passionate about equality.  She continues to prosecute the case for government to reflect the diversity of the Australian society.
Rhodes scholarship recipients are selected on the basis of academic achievement, character, leadership and commitment to making a difference in the world.
"I intend to study a Master of Public Policy and a Master of Women's, Gender and Sexuality Studies (at Oxford). I want to understand how we can create intersectional gender equality policy, which considers gender alongside other factors that contribute to inequality, such as race, class and sexuality. I am interested in how we can create policies that better support and empower women of colour in Australia, particularly regarding economic inequality and political representation," Yasmin said.
One hundred Rhodes Scholars are selected each year from participating countries. Five thousand postgraduate scholars have been awarded Rhodes Scholarships since 1903 to study at the University of Oxford.
The Rhodes Scholarship is the oldest graduate scholarship in the world (and is) considered among the most prestigious international scholarship programmes in the world. Its founder, Cecil John Rhodes wanted to promote unity between English-speaking nations and instill a sense of civic-minded leadership and moral fortitude in future leaders, irrespective of their chosen career paths. Initially restricted to male applicants from countries that are today within the Commonwealth, Germany and the United States, the scholarship is now open to applicants from all backgrounds and genders from across the globe. (Wikipedia)
Rhodes Scholars have achieved distinction as politicians, academics, scientists and doctors, authors, entrepreneurs, and Nobel Prize winners. Many scholars have become heads of state or heads of government. Australian Prime Ministers Tony Abbott, Bob Hawke and Malcolm Turnbull are Rhodes Scholars.
The need for women to be heard has come into sharp focus over the past 18 months in Australia. For Yasmin, it's time for public policy to truly recognise these issues, setting values that prevent violence and harassment and valuing the major and ongoing contribution made by women.
Many individuals and a number of organisations have played important roles in Yasmin's continuing development and outstanding success.
"The C.A.S Hawker Scholarship was nothing short of life changing. As a young person from a low-income background, it gave me the freedom to pursue what I cared about - an incredible journey that has led me to where I am now. With this Rhodes Scholarship, I am committed to improving inclusion in Australia and opening the door even further for young, diverse women to be heard," Yasmin said.
Often referred to as "Australia's Rhodes" Mrs. Lilias Needham established the Charles Hawker Scholarship in memory of her brother Charles Allan Seymour Hawker, one of Australia's most respected pastoral pioneers and politicians.
Since 1990, C.A.S. Hawker Scholarship Trustees have awarded scholarships to 132 young Australians, including a significant number from regional areas. Scholarships are offered to capable students of principle and character who are committed to Australia's future.
"The Trustees are delighted Yasmin has been awarded a Rhodes Scholarship. She is an outstanding young person. We believe she has the capacity, tenacity and resilience to create a fairer country for young Australians. There is no doubt she will succeed in this endeavour and whatever else she sets her mind to achieve. We wish her every success in the next exciting chapter of her education at Oxford," Hawker family member and Trustee Mr. Andrew Hawker said.
More Information:
Cesare Silvestri
Secretary to the Trustees
C.A.S. Hawker Scholarship
08 8127 1654
cesare.silvestri@aetlimited.com.au
Ian Doyle
Media Coordinator
C.A.S Hawker Scholarship
0417 819 189
dms@iinet.net.au