April 2013
Mr Zac Gazzard
Hawker Scholar: 2007 – 2010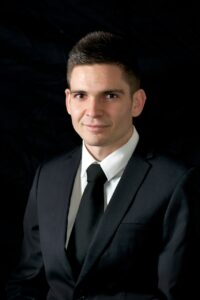 I completed my degree at the University of New England in 2011. Whilst at University I was involved in all aspects of College life. I particularly enjoyed getting involved in college sports including waterpolo, soccer and the intercollege athletics events. A highlight of my degree was travelling to the United States on a student leadership exchange where I was able to get fully involved in the mentoring and leadership programs run by residence life to an on-campus student population of 25,000.
I completed my practical legal training placement with various law firms. A highlight of my practical legal training placements was working with an in-house legal team which involved the enforcement of planning and environment controls where disputes arose between Council and Developers. Through these experiences I developed a passion for advocacy and drafting legal documents.
After my admission to the Supreme Court of NSW in September 2012, I have been working in Litigation. I have the pleasure of currently being involved in various community service activities including my position as a leader on the Mitchell Youth Leadership Forum, as a volunteer Magistrate on the Sydney inter-school Mock Trial Competitions and as a General Delegate for NSW Young Lawyers.