December 2021
Miss Yasmin Poole
Hawker Scholar: 2019 - 2021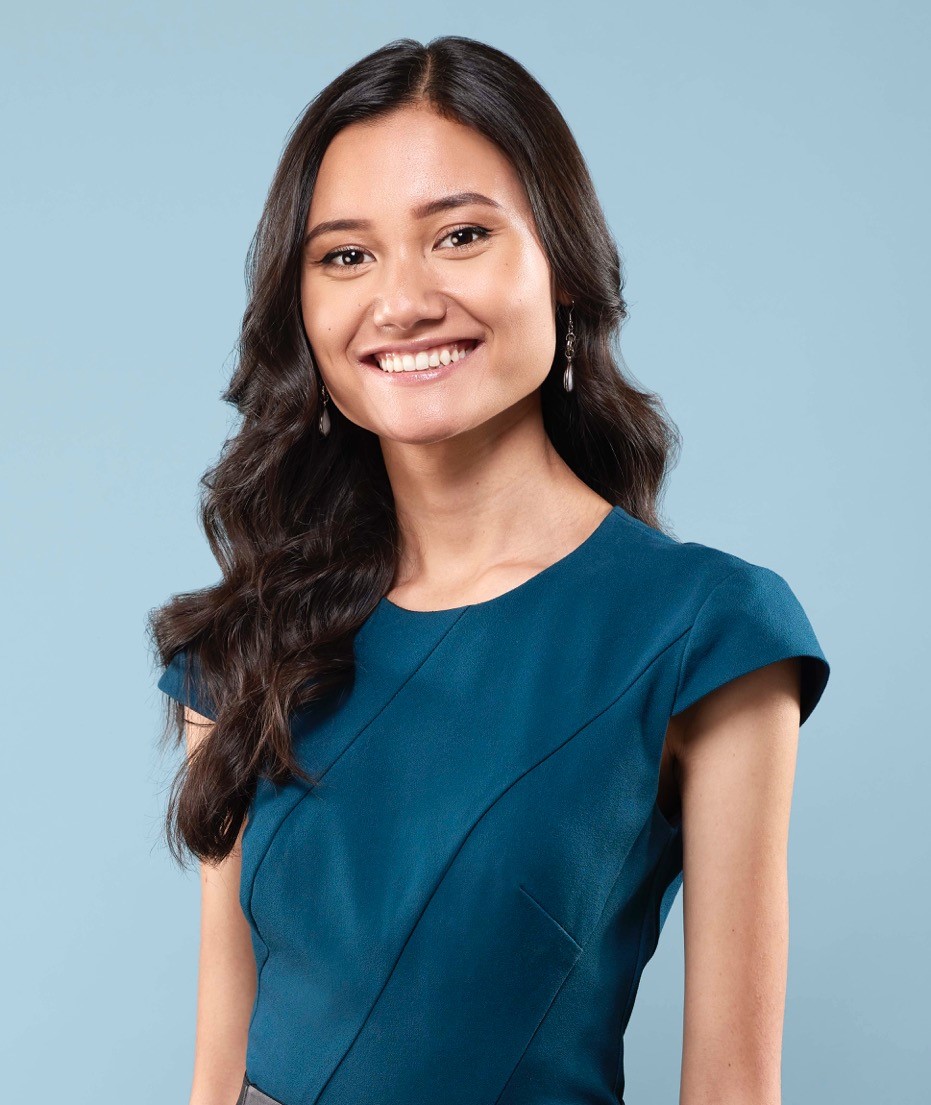 Yasmin completed her Bachelor of Law/International Relations degrees at Australian National University in 2021. During her time at ANU she was the recipient of the 2020 Australian National University Undergraduate of the Year, the Sharpe and Abel Scholarship, the Dorothy Mayhew-Hirvonen Bursary and the 2020 Chancellor's Letter of Commendation.
Yasmin also completed a Diploma of Governance with the Institute of Community Directors in 2021, sponsored by the Trawalla Foundation.
In December 2021, Yasmin was awarded one of three Rhodes Scholarships for Australian-at-Large postgraduate study at the University of Oxford in 2022.
Yasmin intends to study a Master of Public Policy and a Master of Women's, Gender and Sexuality Studies (at Oxford). She wants to understand how we can create intersectional gender equality policy, which considers gender alongside other factors that contribute to inequality, such as race, class and sexuality. She is interested in how we can create policies that better support and empower women of colour in Australia, particularly regarding economic inequality and political representation.
One hundred Rhodes Scholars are selected each year from participating countries. Five thousand postgraduate scholars have been awarded Rhodes Scholarships since 1903 to study at the University of Oxford.
Yasmin has been appointed to a number of board directorships while studying at ANU. These include Non-Executive Board Director YWCA in November 2020 and in August 2020, she was the youngest ever Board Director appointed by the national food rescue charity OzHarvest. Recent work with OzHarvest has involved expanding operations during the COVID-19 transition period to assist Australia's most vulnerable communities. Over sixteen million meals have been delivered since March 2021. Other work includes expanding OzHarvest programs to secondary schools, implementing a nationwide campaign on food waste and appointing Youth Ambassadors.
Yasmin's other professional experience includes Stakeholder Engagement Consultant, Pacific Region with the World Bank (February 2021), Plan International National Ambassador (March 2018), published op eds for Fairfax regarding gender equality (including the Sydney Morning Herald and the Canberra Times), representing a number of Plan's campaigns, speaking to the media including the ABC and The Project on Channel 10. She was chosen to write an eDM to support Plan's Christmas campaign to address sex trafficking.
Yasmin is an Intern, Budget and Government (November 2021) with the Grattan Institute, undertaking research on feminised industries and addressing the gender pay gap through legislative reform.
Named Youth Influencer of the Year by The Martin Luther King Jr Center in 2021 and recognised as one of the Australian Financial Review's 100 Women of Influence and 40 Under 40 Asian Australians (the youngest winner in the history of the Award), Yasmin is a prominent voice for youth in Australian public debate.
She has been a panellist on the ABC's Q&A program three times and is also a frequent panellist on The Drum on ABC TV. She has presented keynote speeches to various organisations including The King Center, PwC, Women's Weekly and Parliament of Victoria, with a focus on how diversity can facilitate social change. She has also featured in Vogue Australia, Women's Weekly Australia and Marie Claire Australia.
Her positions while studying at ANU included Vice President ANU International Law Society (November 2018 – November 2019), General Representative ANU Student Council, ANU Students Association (November 2018 – November 2019) and Vice President Monash International Affairs Society (September 2017 – April 2018).
Yasmin's recent list of awards includes Inductee in the Victorian Honour Roll of Women, Victorian Government, Australian National University Undergraduate Volunteer of the Year, New Colombo Plan Scholarship (Singapore), Department of Foreign Affairs and Trade, Australian Network for Japanese Law (AnJeL) - Akira Kawamura Prize for Japanese Law & Society, the Australian Financial Review 100 Women of Influence (youngest winner of 2019), Grand Final Winner of the 7 News Young Achiever Award for Leadership, top 25 Young Women to Watch in International Relations.
Yasmin says being awarded a C.A.S Hawker Scholarship in 2019 was nothing short of life changing.
"As a young person from a low-income background, it gave me the freedom to pursue what I care about. It's been an incredible journey that has led me to where I am now. I am committed to improving inclusion in Australia and opening the door further for young, diverse women to be heard".
Watch Yasmin Poole MEDIA
---
Meet Yasmin Poole, law student and youth leader - ANU Law
A Feminist Response to COVID-19 Q&A - ABC TV
Climate Change The Drum - ABC TV