November 2022
Mr Nick Banks
Hawker Scholar: 2013 - 2015
Following his residency at St Mark's College (2013-2015) and completion of a double degree in Commerce (Management) and International Studies (Politics) at the University of Adelaide (2013-2016), Nick joined Australian Red Cross' Emergency Services team in 2017.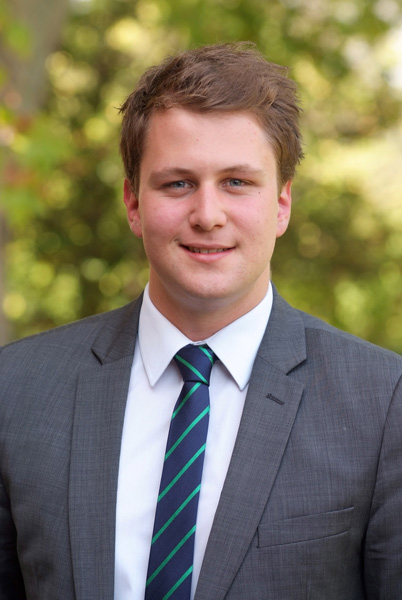 In January 2020, Nick was appointed as the State Manager, Emergency Services for South Australia. In this capacity, Nick oversaw the response to the Black Summer Bushfires of 2019/2020 which burnt almost 300,000 hectares of land and resulted in the loss of more than 1180 homes across South Australia alone, in addition to more extensive impacts throughout Victoria and New South Wales.
In this role, Nick leads a team which delivers a wide range of projects and programs across the state, which aim to support communities to anticipate, respond to and recover from disasters and other emergency events. He is also a member of the Emergency Services National Leadership Team.
Red Cross is world's largest humanitarian movement with operations in 192 countries and with 15 million volunteers worldwide and works to mobilise the power humanity to bring people and communities together in times of need and build on community strengths.
In 2016, Nick was a finalist in the Leadership category for the Channel 9 Young Achievers' Awards.
In addition to his work, Nick has continued his involvement with a number of community organisations in leadership and governance roles. In 2022 Nick was appointed to the Board of Encounter Youth, South Australia's largest provider of alcohol and other drug education programs.