September 2016
Ms Leah Ginnivan
Hawker Scholar: 2007 – 2010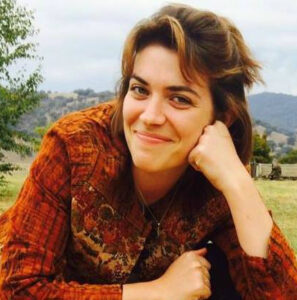 Being awarded the C.A.S. Hawker Scholarship in 2007 was a turning point in my life. Being supported to live at Burgmann and pursue an intensive research-focused degree at ANU was a gift that continues to shape my life. The university culture at ANU was just where I needed to be - living with some of the most motivated, curious and interesting people I could have hoped to meet, and many of who became life-long friends and future professional collaborators.
In my third year of my PhB program, I went on exchange to the University of California, Berkeley, for a year. On my return, I became interested in contributing to Canberra and to ANU and led a group of students in establishing the Canberra Student Housing Co-Op and was the Student Association President in 2011. I also interned at Parliament and was an Aurora intern at the Australian Institute for Aboriginal and Torres Strait Islander Studies. In 2011 I graduated with a PhB (Arts) with an Honours thesis in Development Studies, focusing on the implications of environmental protection legislation for Aboriginal Native Title holders in Cape York.
After graduating, I worked at the Grattan Institute in Melbourne as a researcher, primarily focused on health policy. Being able to learn so much about policymaking in Australia was an incredible first job out of university and I worked on reports about pharmaceutical pricing, taxation and the health workforce. In 2013, I took leave from Grattan to help my aunt Cathy McGowan to make a bid as an independent for the federal seat of Indi.
Moving home to North-East Victoria after seven years away was a surprisingly joyful experience and I enjoyed reconnecting with my extended family and friends. Against expectations Cathy won the seat and so I spent a few more months working with her and getting the Canberra and Wangaratta offices set up and navigating the policy and legislative process in Canberra.
Over the following years I worked in a variety of jobs in social policy, advocacy, and research. I also gained a postgraduate qualification in statistics, became a civil celebrant, and co-authored a community-based study on renewable energy uptake. In between this I spent some time in the US, Papua New Guinea and Europe.
In 2016 I began a new course of study as a medical student at the University of Sydney. I had initially been considering a medical career as a high school student but believed I should learn a bit more about the big wide world first. Coming into medicine with a background in politics and policy I feel more able to notice when things aren't right and how we might be able to change them. While medicine is certainly challenging, I'm loving learning so much every day. I hope my medical studies will give me a further base of technical skills and eventually to use these skills to advance health access and equity in some form.
The various things I've been able to do have only been possible through the remarkable education I benefitted from at ANU - both academically and through meeting so many legends while I was there. I'm so grateful for the C.A.S Hawker Scholarship's support to do this.