November 2018
Ms Laura Gartry
Hawker Scholar: 2009-2011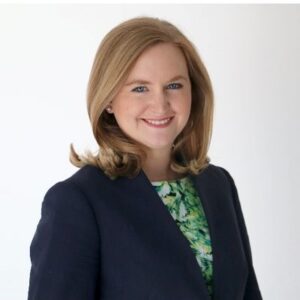 Being awarded the Hawker Scholarship almost 10 years ago changed the course of my life. Living those first three years as a young adult in Burgmann College included participating all that the ANU had to offer.
Highlights were my friendships with other bright-eyed students hoping to change the world, the ANU Arts Revue and the Attorney-General Department Native Title Anthropology Scholarship. This funding allowed me to undertake two native title field placements in the Northern Territory from Alice Springs and Timber Creek. The following year, a month long Trans-Siberian train journey from Beijing via Mongolia to St Petersburg started my student exchange in political science and public policy with the University of Exeter in England.
I graduated as the Valedictorian speaker at my graduation ceremony and started my career in native title with a global mining company based in Perth. Over the next year, I worked on land management agreements and various cultural awareness initiatives with the four traditional owner groups in the Pilbara, Western Australia. However, the more I learned and saw, the more I realised I needed to use my voice to share the stories of people's lives, their struggles and triumphs.
I returned to study a post-graduate certificate of broadcasting at the Western Australian Academy of Performing Arts (WAAPA), Edith Cowan University. This led to a regional placement as a radio news journalist. The following year, I was selected as the ABC News Cadet for WA.
I have continued to work at ABC News as a journalist, multi-platform reporter and digital producer. In 2016, my story on Australia's oldest scientist aged 102 fighting to keep his position won a national media award. I have covered a huge range of national stories from fatal bushfires, royal tours, murder trials, state politics and environment issues. My current role is the State Environment Reporter for ABC News Queensland in Brisbane.
I love finding and telling the real stories from all walks of Australian life on TV, digital and on the wireless. If you would like to get in touch, I am available on gartry.laura@abc.net.au