January 2021
Ms Laura Gartry
Hawker Scholar: 2009-2011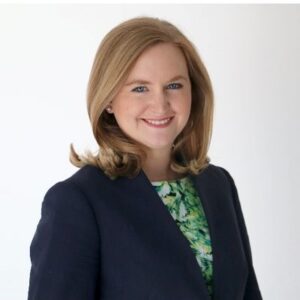 Being awarded the Hawker Scholarship changed the course of my life and I will always be grateful to the Hawker Foundation for supporting my studies and accommodation at Burgmann College for three wonderful years.
I am now a Walkley-Award winning for digital producer for Australia's premier investigative current affairs program Four Corners. Before this, I was a digital journalist in the ABC's Specialist Reporting Team and the state environment reporter for ABC News Queensland.
During my time as a Hawker Scholar, I loved studying anthropology and development studies. It was this experience of researching different cultures and critically analysing societies that ultimately inspired me to become a journalist. During my studies I was also awarded the Attorney-General Department Native Title Anthropology Scholarship. This funding allowed me to complete two native title field placements in the Northern Territory from Alice Springs and Timber Creek. In my final year, I undertook a month-long Trans-Siberian train journey from Beijing via Mongolia to St Petersburg and then started my student exchange in political science and public policy with the University of Exeter in England.
I graduated as the Valedictorian speaker at my graduation ceremony and started my career in native title with a global mining company based in Perth. I later returned to study a post-graduate certificate of broadcasting at the Western Australian Academy of Performing Arts (WAAPA), Edith Cowan University. This led to a regional placement as a news journalist and the following year, I was selected as the ABC News Cadet for WA.
I have continued to work at ABC News ever since as a multi-platform journalist and digital producer. In 2016, my story on Australia's oldest scientist aged 102 fighting to keep his position won a national media award. In 2020, the Four Corners digital production and documentary 'Black Summer' about Australia's bushfire crisis won the Production category at the Walkley Awards.
I love finding and telling real stories from all walks of Australian life. If you would like to get in touch, I am available on laura.gartry@gmail.com