August 2010
Mr Dan Cregan
Hawker Scholar: 2002 – 2005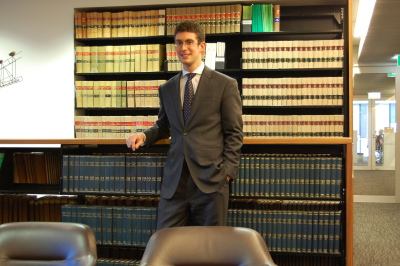 Dan Cregan is a solicitor with Allens Arthur Robinson (Allens) and was awarded a Hawker Scholarship in 2002. Allens has a tragic connection with Charles Hawker: two of the firm's leading solicitors were killed in the Kyeema air crash.
Dan is a past Judges' Associate to the Chief Justice of South Australia, past President of the Adelaide University Law Students' Society and a former Director of the Adelaide Student Union. While resident at St. Mark's, he took the College Colours for Debating, Academics and Drama.
A longstanding member of the Adelaide University Boat Club, he rowed bow seat for the 2003 Intervarsity First VIII. Dan graduated with First Class Honours in Law and a Double Major in Political Science and History.
In 2008 he served as an Australian Youth Ambassador for Development in Jakarta, before going up to Peterhouse, Cambridge, to read for a Master of Laws. While at Peterhouse he was supported by the Cambridge Commonwealth Trust. Dan also rowed six seat for the Peterhouse Boat Club First VIII.
His lifetime goal is to serve as a Parliamentarian and Cabinet Minister.