December 2018
Mr Alexander Makarowsky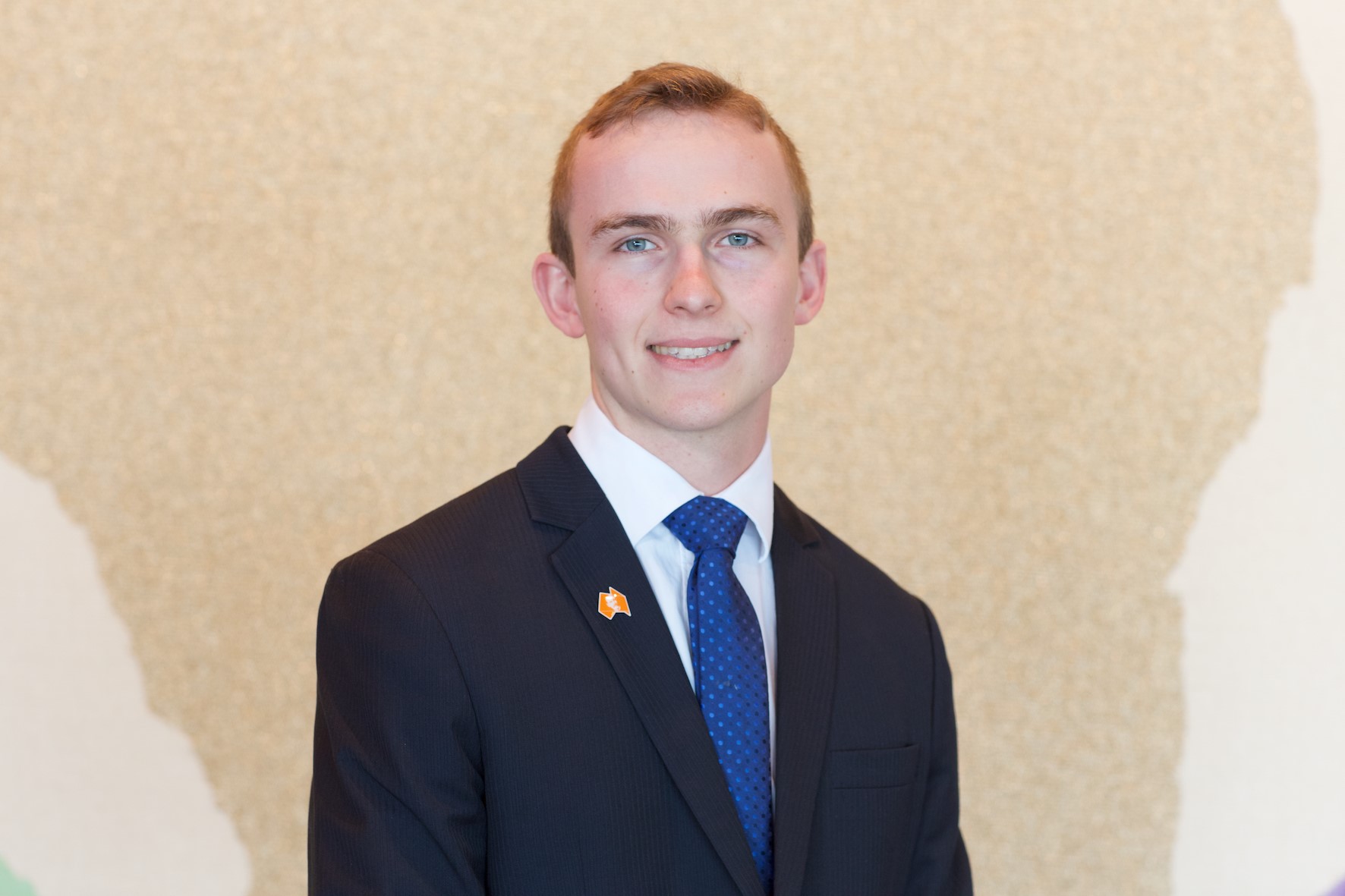 2015 C.A.S Hawker Scholar Alexander Makarowsky has been awarded a 2019 Commonwealth Bank of Australia John Monash Scholarship to support his MPhil in Energy Technology studies at Cambridge.
Alexander was one of the 18 recipients of this year's John Monash scholarships, Australia's most prestigious postgraduate overseas study program. He has a Bachelor of Telecommunications Engineering (Honours) from the University of Adelaide.
His Excellency General The Honourable David Hurley AC DSC (Ret'd), Governor of New South Wales and Mrs Linda Hurley attended the event as guests of honour at the Sydney Opera House and presented the recipients with their life changing scholarships.
The 2019 John Monash Scholars come from a diverse range of disciplines, possess a distinct capacity for leadership and are aiming to make an impact in vital ways for the benefit of Australian society.
This year's recipients were selected by an eminent group of Australians, including: former supreme court judges, industry leaders, academics and scientists from around the country. There were 304 applicants. The Scholarship selection criteria includes demonstrated excellence in their field, leadership ability and a vision to deliver a positive impact for the benefit of Australia.
"John Monash Scholars are outstanding in their chosen fields and already demonstrating their value by contributing to Australia's future as scientists, academics, business people, entrepreneurs, lawyers and in vital areas of domestic and global policy," Chairman of the General Sir John Monash Foundation, Jillian Segal AM said.
"We're identifying the future leaders of Australia and the globe. These are the people who have the potential to change the world," Ms Segal said.
To date, the General Sir John Monash Foundation has awarded 183 Scholarships since its inception in 2001. Many have gone on to global leadership roles in their selected fields.
This year's cohort will study at a variety of prestigious international universities including: Harvard, Cambridge, Oxford, New York, the London School of Economics, John Hopkins and many more.
"The scholarship puts the recipients on a pathway to elite academic achievement that rivals anything offered anywhere in the world," said Annemarie Rolls, Foundation CEO.
"Our scholars are great ambassadors for Australia, inspiring in their varied capabilities and already leaders in their fields. They give us confidence in a bright future."
General Sir John Monash was a civil engineer and an Australian military commander of the First World War. He is remembered as one of the best Allied generals of the Great War and perhaps Australia's most famous military commander. He was also a leader outside of his military career through his many contributions to civilian life; such as being a founding member of the first Rotary Club of Australia, advocate for the Melbourne Shrine of Remeberance, principal organiser of annual observance of ANZAC day, first manager of the State Electricity Commission of Victoria and Vice-Chancellor of the University of Melbourne.
---
Alexander has a Bachelor of Telecommunications Engineering (Honours) from the University of Adelaide, where he studied as a Charles Hawker Memorial Scholar. With his John Monash Scholarship, he will undertake an MPhil in Energy Technologies at the University of Cambrisge and plans to return to the Australian energy sector.
Volunteering in Timor-Leste instilled Alexander with a strong desire to support the sustainable development of Australia's neighbours and to lead the world in addressing shared challenges, such as climate change. Alexander aims to help create the next generation of reliable, inexpensive and low-emissions energy systems to further the use of scientific modelling in public policy.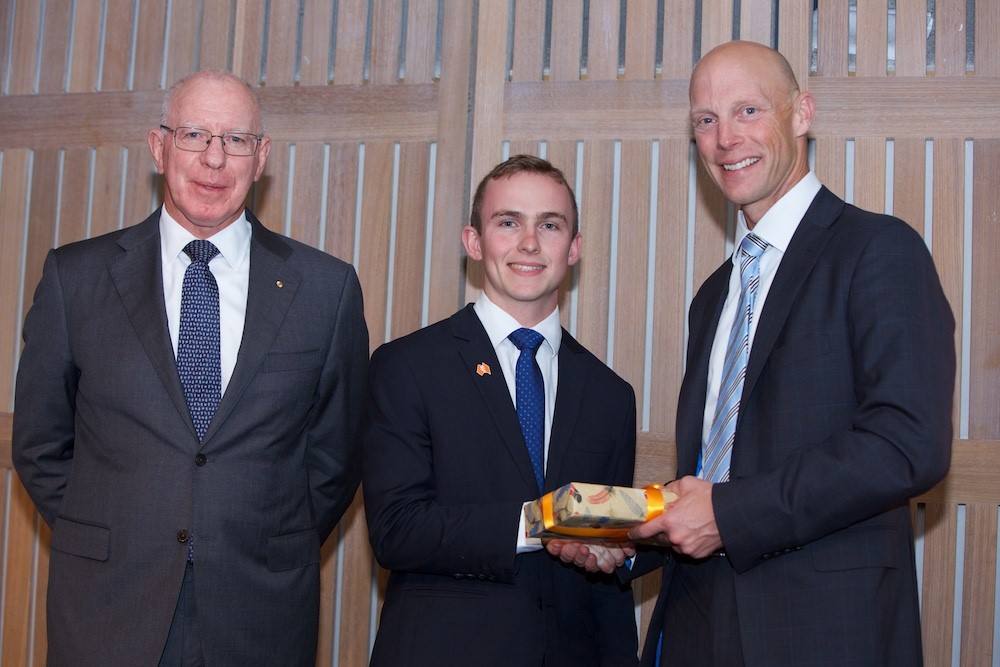 (L-R) His Excellency General The Honourable David Hurley AC DSC (Ret'd), Governer of New South Wales, Hawker and Sir John Monash Scholar Mr. Alexander Makarowsky and Mr. Andrew Hinchliff, Commonwealth Bank of Australia at the presentation of the 2019 Sir John Monash Scholarships at the Sydney Opera House.