1997
Ms Jessica Claire Roediger
Hawker Scholar: 1997 - 2000
Degree: Bachelor of Science (jurisprudence) -1997 /1999 Post Graduate - 2000
University: University of Adelaide -1997/1999 Flinders University - 2000
Career Goals: A Surgeon with a community conscience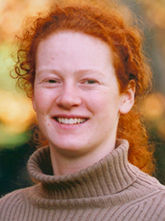 Jessica Roediger graduated from St Peter's Collegiate Girls' School in Adelaide in 1996 with a tertiary entrance score of 85.5. She studied English, French, Maths 1, Chemistry and Biology. In 1993 Jessica attended school in the US for 3 months at Greenwich Academy in Connecticut.
While at St Peter's she was a school prefect, and became involved in numerous extra curricula activities including sport, drama and debating. Jessica captained the netball team in 1996 and played volleyball at an A-grade level.
Throughout her senior school years she had a strong interest in community affairs. Jessica attended the Regional and State Conventions and the Adelaide Youth Forum for "Australia Remembers". She was actively involved in the Duke of Edinburgh Awards Scheme and participated in the CSIRO Student Research Scheme.
Jessica's undergraduate studies at Adelaide University area mix of Science and Law. Her subjects include Psychology, Environmental Biology, Biochemistry, Molecular and Cell Biology, Contract Law and Law and Legal Process. Since commencing her tertiary studies, Jessica has been actively involved in many clubs and societies including the Adelaide University Science Association (AUSca) and the Student Appeals Committee inn 1998.
At St Mark's College she has participated in the College play, Tom Stoppard's "Enter a Free Man", ran the 40 Hour Famine and was part of the netball and athletics team. She was elected onto the 1998 College Club Committee and thisyear appointed a Floor Tutor at the College. She is looking forward to doing post graduate work at Flinders University next year.